RESEARCH AND DEVELOPMENT
HANKUK Precision is leading the advanced mold
technology by applying a prediction
system necessary for high quality,
short delivery period,
and low-cost mold manufacturing
AutoForm Molding Analysis
AutoForm is responsible for digitally planning and verifying thin plate molding processes and products. In addition, it plays a role in early detection of molding problems and optimizing blanking and trim lines through the process simulation.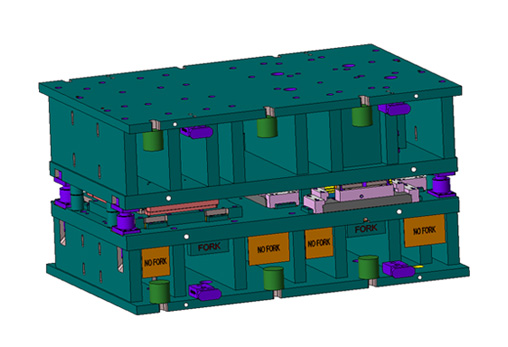 SIMENS NX 3D Mold Diagram Formulation
SIMENS NX offers a design and simulation manufacturing solution that quickly and efficiently supports the creation of 3D molds.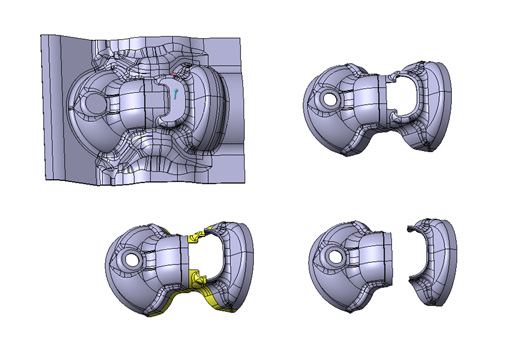 Process-Specific Data Creation for CATIA 3D Geometry
CATIA leverages product 3D modeling simulation capabilities to deliver optimal efficiency by incorporating all of the user's demands.
Technology Research
and Development Department Procedures
HANKUK Precision introduces the R&D procedure in which even the smallest detail, each and every components are examined, and detailed efforts are incorporated.
EXAMINE

Product Blueprint Construction Examination

STRIP LAYOUTStrip Layout
Design

TRANSLATEMolding
Analysis
Expected Benefits
Check out the expected benefits of HANKUK Precision!
VERIFICATION

Major quality factors such as fracture, thickness reduction, and wrinkles of products can be verified early by using the molding analysis software

BLANK SHAPE

Determination of the shape and size of the blank, which is the main factors of the progressive mold

MINIMIZATION

Minimization of material costs to customers

MOLD TRYOUT

Manufacturing of high-quality molds with short delivery time by modification time and cost reduction of mold tryouts